Golfers of all levels will enjoy the relaxed learning environment with Trackman 4 technology and experienced instruction that will cater to your goals and maximize your potential.
We use the technology of the TrackMan to give you the most accurate data on your swing, which helps golfers improve their game consistently.
TrackMan 4 is the tracking unit of choice for the top players. It combines two radars and one camera for zero doubt. That's innovation. That's better data. Better golf. More accuracy. And complete trust. 
Fill Out This Form To Request A Call Back About Golf Lessons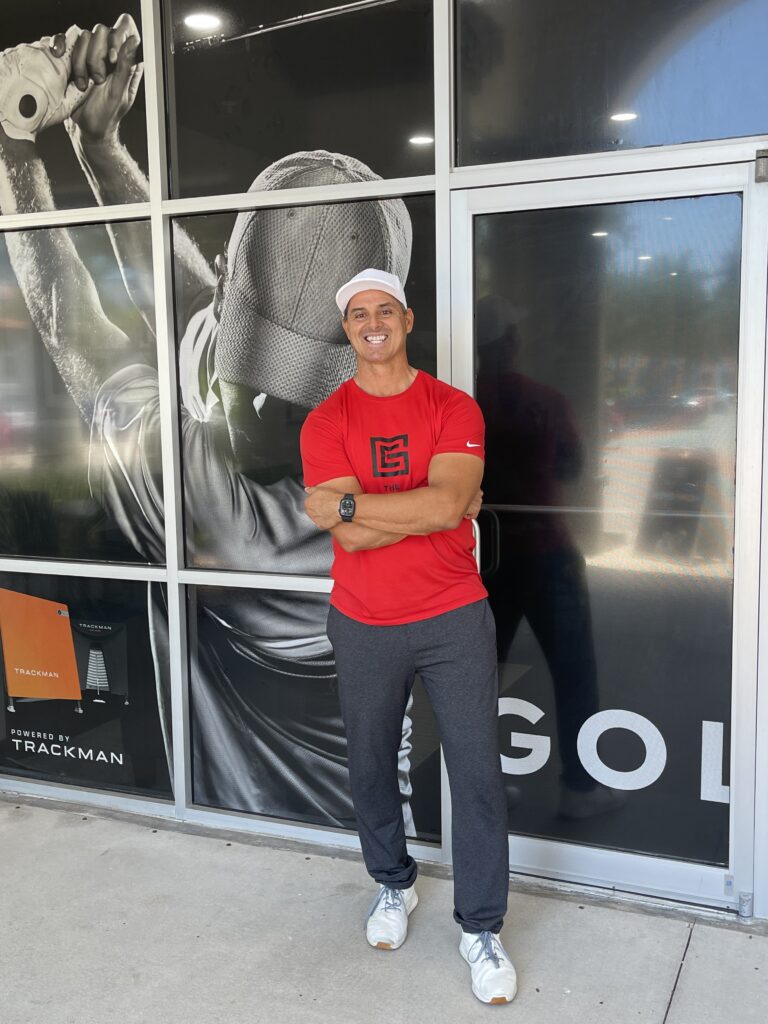 Joey Sandoval teaches the fundamentals of the golf swing. He understands that every person has their authentic swing, and he communicates well with each student to help them understand those fundamentals and develop a player's preferences.
Joey is TrackMan certified, and he uses the TrackMan's data to help analyze your golf swing. The TrackMan captures the exact location of impact on the club-face. It measures ball launch, full ball flight, and club path with best-in-class accuracy. 
The Golf Club is unique in that it is affiliated and attached to Pure Fitness Naples. This offers those taking instruction a modern approach to the game with balanced instruction; physical and mental dexterity, general golf drills and golf fitness will help build a solid fundamental foundation.
Private Instruction with Joey is available for individuals or up to four people. A small group of three to four will require two bays and an additional fee.